About Us

Our Team

UAS Pacific are known for developing strong, long-term working relationships with their customers by providing competitive and comprehensive CASA approved UOC Services.

UAS Pacific delivers certified experience and professionalism to all of your UAS project needs.  By choosing UAS Pacific as your fully licensed UAS operators, you gain benefits and peace of mind including the reduction in exposure to significant legal and financial risks (both corporate and personal).

The benefits of using a CASA certified operator include;
The reduction in financial and legal exposure to both your organisation and yourself.
The peace of mind that an experienced and capable team of UAV experts are on the job.
The assurance that our products, processes and personnel meet maximum levels of performance, quality, professionalism and customer service.
Background
With 30+ years experience in the airline industry we understand the importance of safety, reliable service and mitigating risk to ensure all work is right the first time, every time. We began our UAV works back in 2003 for the Port of Brisbane authority.  UAS Pacific was established in January 2009 to focus on growing UAS works, becoming a leader in professional UAS/ Drone services.   Some of our customers include CASA and the training of their UAS staff, Queensland government departments, Television, Councils, Department of Defence, Universities, major land developers and many others.
Smart Partnerships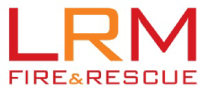 LRM Fire and Rescue
UAS Pacific has formed a strategic alliance with LRM Fire and Rescue to enhance safety surveillance in emergency response situations. LRM Fire and Rescue are industry leaders ensuring compliance with current legislation and promotion of industry best practice in all areas of business. Pioneers within the industry, LRM Fire and Rescue strive to exceed their client's expectations by going 'above and beyond' whilst setting the bar for industry best practice.